Hong Kong is a city now under the special administrative reign of China. It was a British colony earlier and was handed over to China only in 1997.  Now, it is a major seat of commercial activities and financial transactions. It holds the third-highest number of billionaires in the world. It is a highly developed city and tourism is one of the prime pillars of its economy. Hong Kong is famous for several tourist attractions, which draw plenty of tourists from all over the world. They can enjoy the facility of Cebu Pacific online booking to reach this city for spending their vacations.
Few famous places to visit in Hong Kong
Hong Kong Disneyland – It is a theme park built on a piece of reclaimed land on Penny's Bay to the north-eastern side of Lantau Island, which is the largest island in Hong Kong. It is the largest theme park in Hong Kong, having 7 themed areas for the amusement of visitors, namely Adventureland, Fantasyland, Tomorrowland, Toy Story Land, Main Street USA, Grizzly Gulch, and Mystic Point. It can hold 34000 visitors in a day, attracting millions of visitors every year to this park that stretches over 27.4 hectares.
Sky 100 Hong Kong observation deck – This is a 360-degree observation deck built on the 100th floor of the International Commerce Centre in Hong Kong. This 108-storey commercial tower is located on the western side of the Kowloon Peninsula in Hong Kong. This indoor observation deck offers wonderful views of Hong Kong Island, Kowloon Peninsula, Victoria Harbour, and Tai Mo Shan peak. Tourists can enjoy dining in Café 100 on the western part of this deck. There is also a photo booth, an augmented-reality photoshop, and a virtual reality station for the amusement of tourists.
Star ferry – It is a ferry service operator that carries passengers through Victoria Harbour, between Hong Kong Island and Kowloon. This ferry company was founded in 1888 and was rated as topmost of the 10 most exciting ferry rides in 2009. The route of this ferry service runs through the Central Business District and Tsim Sha Tsui area in southern Kowloon. Another route runs from Wan Chai District to Tsim Sha Tsui, as well as a circular route passing through all harbors. This ferry service company runs a fleet of 12 ferries, including 9 diesel-electric ferries built at different times.
Big Buddha – Tian Tan Buddha – It is a large statue of Buddha made of bronze that is located at Ngong Ping highland on the western side of Lantau Island in Hong Kong. This statue is close to Po Lin Monastery and a prime attraction for Buddhists and also other tourists. It took 3 years to complete from 1990 to 1993. This 112-feet tall statue stands on a base that is a model of the Temple of Heaven in Beijing. It was made of 202 bronze pieces and weighs more than 250 metric tons. Tourists need to climb through 268 steps to have a good view of this statue; though it can be seen from distant places on a clear day.
Image Resource: unsplash.com
Ten Thousand Buddha Monastery – This Buddhist temple was built in the mid-20th century in Sha Tin, along Shing Mun River. Its construction took 6 years and was completed in 1957. Despite its name, it actually houses around 13000 golden statues of Buddha in different poses lining both sides of the path leading to this monastery. However, no monk stays here and it is given the status of Heritage conservation in Hong Kong. It is a two-storey complex spread over an area of 8 hectares.
Ocean Park Hong Kong – It is a marine mammal park located in the Southern District of Hong Kong. It is also the second-largest theme park in Hong Kong and one of the oldest amusement parks of this city. It is built over an area of 91.5 hectares and a mountain runs through the center of this park, dividing it into The Summit and The Waterfront. It was opened on 10th January 1977 and further developed in 2014 with the addition of more rides and other attractions. It houses the largest aquarium dome in the world, along with different animal habitats.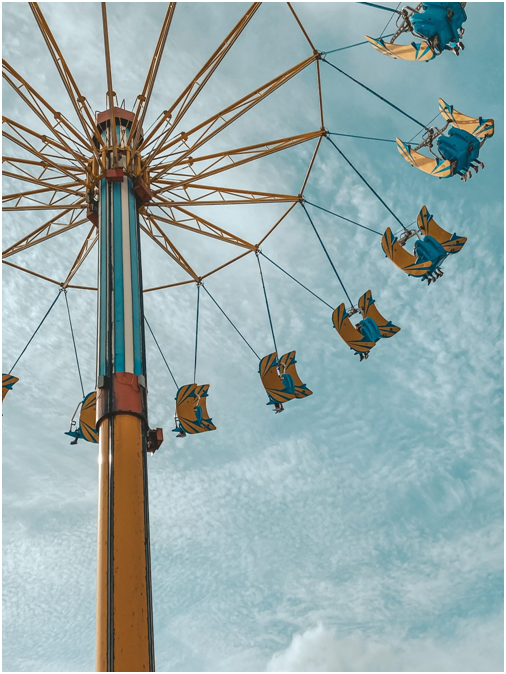 Image Resource: unsplash.com
Hong Kong Museum of History – This museum preserves and showcases the historical and cultural heritage of Hong Kong. It is adjacent to the Hong Kong Science Museum in the eastern part of Tsim Sha Tsui. It was started in 1975 by Urban Council and it moved to its present premises only in 1998. It displays numerous items related to local history, archeology, nature, and ethnography. It also has 5 branches in different places in Hong Kong.
Therefore, people love to spend their vacations in Hong Kong and visit all these places with their families.