Many people pay so much attention to getting the perfect engagement ring that sometimes, wedding rings are often overlooked until the last minute. In reality, your wedding ring is probably the only piece of jewelry you and your spouse will wear for a lifetime. Generally, the wedding ring is considered a symbol of devotion, lifetime commitment, and long-lasting love that you and your partner have promised each other. Over time, exchanging wedding rings during wedding ceremonies has become part of the tradition worldwide and is also viewed as a sacred piece of jewelry for marriage.
When choosing a wedding ring, the experience may not be as exciting as picking an engagement ring due to the lack of the element of surprise. Unlike when shopping for engagement rings, which is often done in secret, buying wedding rings is done together by the engaged couple. Instead of trying to pick an engagement ring to impress your partner, shopping for wedding rings is about creating a practical and sensible decision that will perfectly symbolize your love, unity, personality, and values.
But with many wedding ring selections available, some of you may feel confused about which pair of wedding bands you must go for. Luckily, this guide will show some steps to choosing a timeless wedding ring that'll perfectly symbolize your lifetime love and commitment to ease your buying process.
Start your wedding ring shopping as early as possible
Many couples often leave their wedding ring shopping for later, until such time that they don't have enough time to have their wedding rings completed and resized. If possible, give yourselves at least three to four months before your wedding day to search for your wedding rings. Time allowance is essential, especially if you plan to have your wedding rings customized. Generally, custom-made wedding rings may take around six to eight weeks to complete. Meanwhile, ready-made wedding rings may take three to four weeks to be resized and ready.
Aside from having more time to complete your wedding rings, shopping early will also give you more opportunities to check multiple jewelry stores, visit their online websites, and read customer reviews. For example, suppose you're considering having your wedding rings made from Ritani. In that case, you can check and read some Ritani reviews to have an idea about the jewelry store's credibility, product quality, and customer satisfaction, which eventually affect your buying decision.
Have a clear budget
Having a clear budget can significantly help ease your wedding ring shopping. Not only will this narrow down your selection, but your budget will also save you from disappointment. Walking inside the jewelry store without any budget may get you side-tracked with other rings beyond your budget, or worse, entice you to go over budget and be in debt. So, make time to sit down with your partner and decide how much you're willing to spend on your wedding bands.
You can play around with the designs, ring styles, and ring metals if you have a limited budget. For example, since platinum is more expensive, you may opt for white gold as it's more affordable but still looks similar to platinum.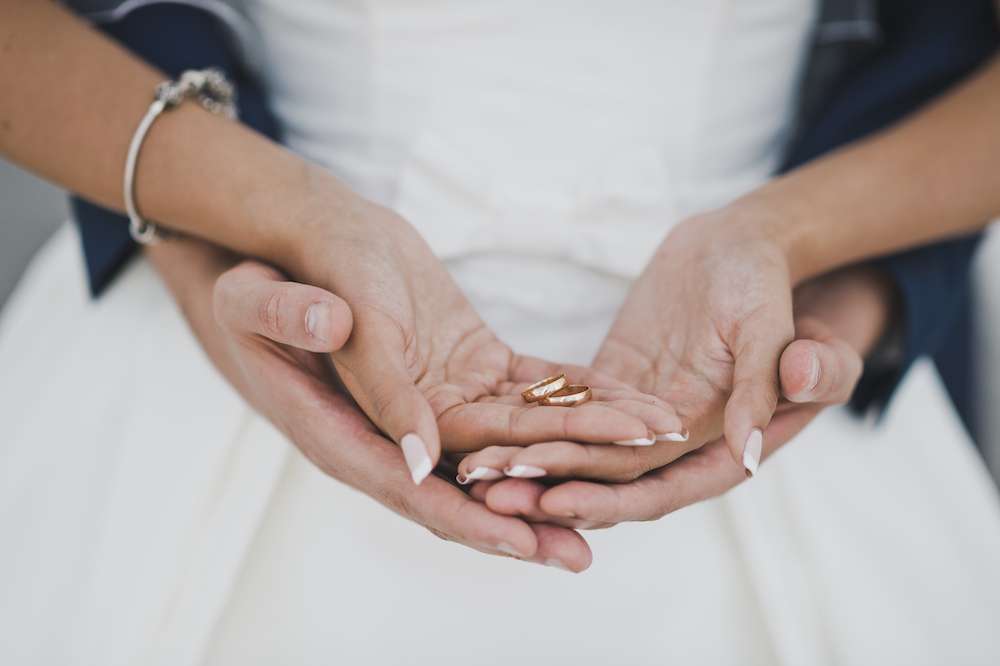 Choose your preferred ring metal
Generally, most wedding rings are made of gold. But today, you can have your wedding ring made from different metals other than gold. Some brides and grooms often prefer to have the same ring metal. Although the styles or designs may be different, having the same ring metal will make each ring look and feel connected to each other.
Some married couples may also prefer different metals to match their personal taste. For example, some women may like a rose gold ring due to its feminine color, while grooms may go for metals that look more masculine. In some cases, some brides also base their metal choice on their engagement ring. This ensures that both their engagement and wedding ring will complement each other when worn.
Incorporate your lifestyle
Since you'll likely wear your wedding ring every day, it's essential to consider your lifestyle to ensure it can endure and last a lifetime. If you buy a wedding ring that may be stylish but not practical for your job or hobby, there's a higher risk that your wedding ring will be scratched or damaged after a short while.
For instance, if you have a very active lifestyle or are always up for outdoor activities, your wedding ring must be tough enough to withstand rough activities. Meanwhile, if you don't do a lot of tedious activities with your hands, it may be possible for you to wear a stylish wedding ring.
Aside from this factor, a wedding ring that suits your lifestyle is also a great way to invest in a jewelry piece that represents you. Your wedding ring could become an heirloom that you could pass down to future generations.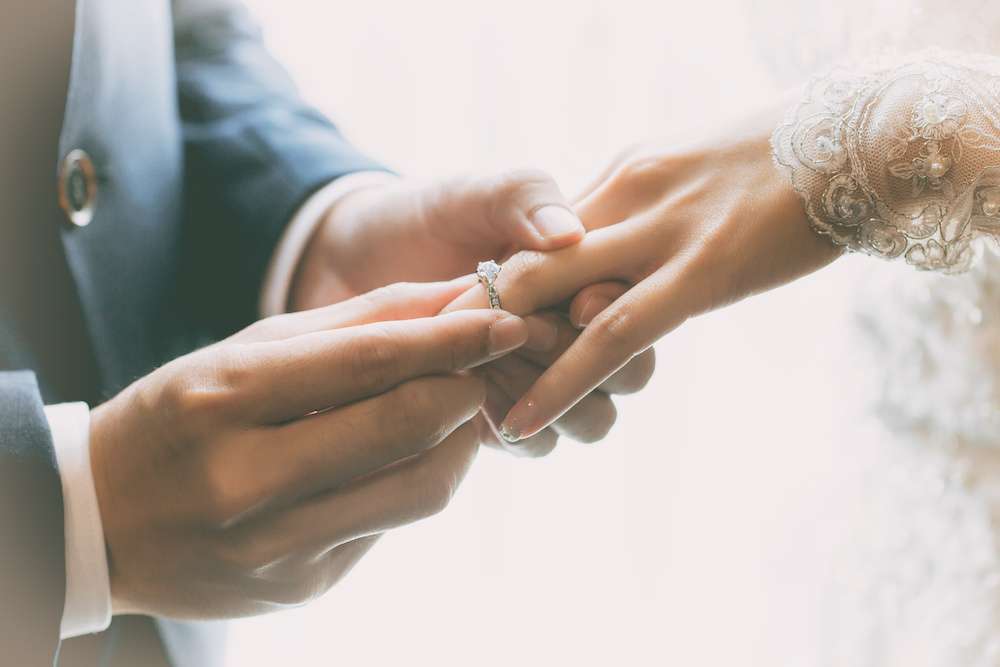 Consider personalizing your wedding rings
To make your wedding rings more timeless and extra unique, consider personalizing them by putting an engraving. Your wedding rings will become much more sentimental and special if you can engrave some cute or romantic notes to which only you two can understand or relate. You can either engrave your wedding date, your partner's name or initials, your couple's anniversary, or a quote that means something to both of you.
Key takeaway
Choosing a wedding ring may not be easy, but these steps will help you and your partner enjoy the buying process together. Remember that your wedding rings will symbolize your marriage, so you don't have to conform to other people's opinions. So, go for a wedding ring that feels meaningful and timeless and a jewelry piece that you'll both love for the rest of your lives.