Are you looking for a fun and exciting family vacation destination? Look no further than Spain! With its vibrant culture, beautiful beaches, and stunning landscapes, Spain is an ideal choice for a memorable trip. And if you're looking to explore even more of the country's natural beauty, why not take your family on a tour of some of Spain's amazing islands? From Mallorca to Ibiza, here are 8 incredible Spanish islands that should be at the top of your list when planning your next holiday.
1. Lanzarote
Located off the coast of Morocco, Lanzarote is an island paradise with stunning beaches and crystal-clear waters. With a variety of activities and attractions, ranging from volcanic landscapes to quaint villages, there's something for everyone on this beautiful island. It's important to check how the weather is in Lanzarote before making a trip, as the region can be quite windy and arid. Also, don't forget to take a trip to the impressive Timanfaya National Park – one of the most popular destinations on the island.
2. Mallorca
Located in the Mediterranean Sea, Mallorca is one of the Balearic Islands and a popular tourist destination. Known for its stunning beaches, picturesque harbors with turquoise water, and rugged landscapes, it's easy to understand why so many people are drawn here. With its mild climate all year round, there's no bad time to visit this island!
Families can enjoy activities like swimming, snorkeling, and exploring the caves along the coast or take boat tours through crystal clear waters. Aside from beach days, there are plenty of local villages where you can try some delicious food or discover hidden gems in small museums. Whether you're looking for an adventure or relaxation Mallorca has something for everyone!
3. Ibiza
If your family is looking for a party atmosphere, then the Spanish Island of Ibiza is the perfect destination. Known for its vibrant nightlife and high-energy clubs, Ibiza also offers plenty to do during the day — from exploring ancient ruins to swimming in crystal clear waters.
There are plenty of activities for all ages, including zip-lining and parasailing adventures. The beaches are beautiful with white sand and blue-green water, as well as a wide range of restaurants with delicious local cuisine for everyone to enjoy. With an unbeatable atmosphere that's both fun and relaxed, Ibiza will make your family vacation one to remember!
4. Menorca
For the adventurers, Menorca is a great place to visit. With miles of beaches and hillsides, you can explore the wild side of Spain. Spend the day snorkeling or surfing in crystal clear waters. You can also hike up Mont Santa Agueda for an amazing view of the island below. When you're ready to relax, head over to Cala Galdana beach and let your worries drift away while listening to the gentle waves crashing ashore. Menorca is an outdoor paradise that will have your family creating memories they'll never forget!
5. Tenerife
Tenerife is the largest of the Canary Islands, which are located off the coast of northwest Africa. This tropical paradise has something for everyone. For beach-goers, head to El Medano with its wide black sand beaches and crystal clear waters. Or opt for a more secluded spot at La Tejita in Montaña Roja Natural Park. Water sports enthusiasts will find plenty of options here such as sailing, kayaking, and scuba diving. Nature lovers can explore Mount Teide National Park and take in the stunning views from Spain's highest peak or go on a whale-watching tour.
6. Formentera
Formentera is a small and picturesque island located off the coast of Ibiza in the Mediterranean Sea. This stunningly beautiful island is ideal for families looking for an island getaway, with its white sandy beaches, crystal clear waters, and quaint fishing villages. The beaches on Formentera offer a range of activities to keep everyone entertained, including snorkeling, kayaking, swimming, sailing, and windsurfing.
There are plenty of restaurants offering delicious local cuisine as well as beach bars where you can relax with a refreshing drink after a day at the beach. Formentera also has several cultural attractions such as museums and galleries which provide additional entertainment during your stay.
7. La Gomera
A charming island full of picturesque landscapes, La Gomera is perfect for families who want to explore the outdoors. With its winding trails, cascading waterfalls, and stunning cliffs overlooking the Atlantic Ocean, this beautiful island is a great place to get away from it all. The unique whistling language of Silbo Gomero is a local treasure that you won't find anywhere else in the world. There are plenty of activities for everyone here such as snorkeling, fishing, horse-riding along beaches, and hiking up mountains. For those who prefer a slower pace, there are tranquil villages and majestic churches just waiting to be explored.
8. Gran Canaria
Gran Canaria is an island located off the coast of Africa but belongs to Spain. It's a popular destination for tourists, thanks in part to its diverse landscapes and activities. On Gran Canaria, you can explore golden beaches with crystal blue waters, rugged mountains covered in lush greenery, and deep ravines perfect for exploring on foot or by bike. There are also plenty of sights to see and adventures to try. From the outdoor thrill of trekking up the mountain trails at Roque Nublo National Park, kayaking along the tranquil coves of Maspalomas Beach, and wildlife spotting at Palmitos Park Zoo & Gardens, there are plenty of ways to keep your family entertained here! Plus, you can finish off the day with a delicious meal of local cuisine at one of Gran Canaria's many restaurants.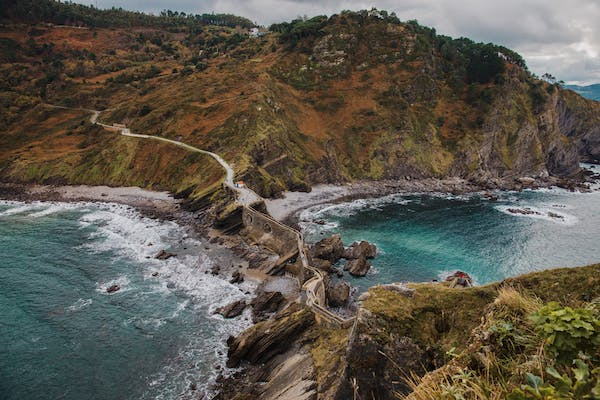 Spain has so much to offer for an unforgettable family trip. With its diverse destinations, stunning landscapes, and plenty of activities on offer, there's something for everyone. Whether you're looking for a beach holiday filled with water sports or a cultural experience exploring churches and museums, Spain is the perfect destination for your next family vacation! So what are you waiting for? Pack your bags and get ready to explore some of the most amazing islands in the Mediterranean!