The pandemic changed our lives significantly and introduced us to some new habits and working routines we had never had a chance to face before. Not only were we locked in our homes for a long period of time, but we have also been exposed to stressors such as the change in working conditions (working from home), constant online meetings, a limited area, and limited physical activity. One factor no one considered during this period was the quality of the air, which is the one specific factor we have all been exposed to. It goes without saying that we have spent almost all our time during pandemics; however, this tendency continued even after this historical event. Not only adults have started spending more time in the comforts of their own homes, but children have developed the same tendency to spend the majority of their time in closed spaces. So, we have come up with an article where we explain why air quality in your home is one of the most important things for your family's health. 
Proper Ventilation: Removal of Pollutants from the Air
Ventilation is one of the key factors that impacts the quality of air in our closed spaces for so many reasons. First and foremost, this process is responsible for the elimination of pollutants from your air and significantly reduces the presence of dangerous gases such as radon and asbestos. There are many ways for you to ventilate your space, and these range from opening your windows to employing some complex systems for air ventilation as well as filters. A lot of people, for some freshness, use air conditioning. However, if you want to maintain proper air quality while using your air conditioner, you must check it up regularly, take care of its hygiene, and make sure the filters are free from debris, which can even worsen the quality of your indoor air as it circulates and spreads allergens and fungi spores, causing serious health issues. It is of the utmost importance to keep your air conditioning system functioning properly and to call in 24 hour AC repair experts if you notice even the slightest problems with AC performance. Another thing popular today is very expensive air filters, which are responsible for picking up even the slightest particles of pollution and covering a specific area with their performance. However, these have limited power, and not everyone can afford them.
You Will Breathe Easier
Breathing well is something that all of us will take for granted unless we start having problems with it. The more the air is contaminated, the easier we will succumb to illnesses and to states such as allergies. If you have noticed that you are rather stressed out without any particular reason, then the potential cause of this can be high levels of air contaminants, which have a very negative impact on your health.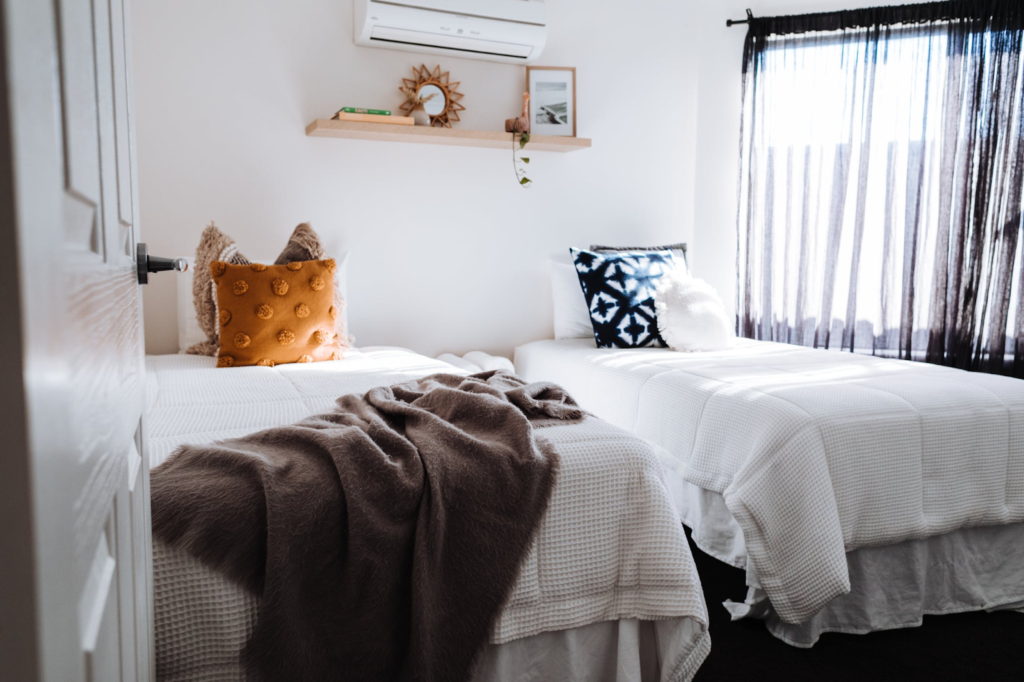 Better Quality of Sleep
It goes without saying that cleaner air means you will be able to sleep better and will be less likely to become sick as a result of a lack of it. Stress reduction will allow you to sleep more peacefully and easily. Air that is devoid of pollutants, allergens, and dust particles, which may be the root causes of allergies and discomfort, mixed with slightly colder air can help you enhance your sleep quality. Our bodies' natural urge is to spend time in places that are free of toxins and colder; this implies that you will have all of the predispositions for improved sleep.
Decreased Chances of Mold
If you live in humid and wet climate conditions, you will know the struggle of keeping your home mold-free. If mold starts growing in the comfort of your home and you accidentally disturb a patch of it, you will deal with the spores trapped in your indoor air, which you can breathe in. For you to decrease the chances of mold growing in your home, it is critical to pay attention to the humidity levels in your home. If the humidity in your home is too high, you can manage this problem by using dehumidifiers or contacting local experts about the issue. You need to check out all of the spaces in your home, such as bathrooms, kitchens, and other areas where you have running water. Do not forget to check your basement as well, where spores may grow and go unnoticed.
Things Individuals Can Do for Better Air Quality in Their Homes
Every home is different, and so are the people living in it. So, there are a couple of things individuals should follow so that they have better quality air in their homes. These steps include:
not smoking and not allowing other people to smoke in your home
regular dusting of space; cleaning and vacuum cleaning
using your ventilation systems during and after cooking; using good-quality cleaning products; restricting activities that may add moisture or pollutants
increasing ventilation in homes, after redecorating or with the use of new furniture
The Importance of Clean Air Within Closed Areas
With cleaner air in your home, you will be sure that contaminant levels such as allergens and asthma triggers such as pollen, pet dander, dust, cooking smells, smoke, and mildew are diminished or at least reduced to the bare minimum. Also, you will be safe as the unpleasant odors of the closed spaces can be prevented. One of the most important factors is the fact that the carbon monoxide levels are eliminated, which makes your home the safest spot in town. Good air quality has a great variety of health impacts. One of the less known is better quality sleep, among some other overall health effects.
We all underestimate the importance of good quality air and take it for granted in some situations. However, studies show that millions of people die because of pollution and long-term exposure to pollutants that alter the basic vital functions of our bodies. So, having good-quality air in our homes is one of the main factors in living a good-quality life.