Area rugs are essential to our homes in terms of both function and style. They get walked on, played on, spilled on, yet provide us with style, comfort, and insulation. When choosing the best area rugs for your home, there are a lot of variables that should be taken into consideration. In this blog post, we will help you make the best decision when getting a new area rug for your spaces.
Living Room Rugs
Picking the right area rug for the living room can be tricky. Living rooms are probably the most used areas of our homes, so creating a cozy, comfortable, and stylish decoration is essential. Since it's the most used room of our homes, our lifestyles are a significant determining factor. If you have children or pets, going for low-pile rugs is a better idea since there will be a lot of wear and tear. Picking a non-slip area rug is extremely important if you have children in your house. Cotton or Polypropylene rugs are wise choices in this case. However, if you wish to create a comfortable and luxurious area, going for high-pile rugs might be the answer.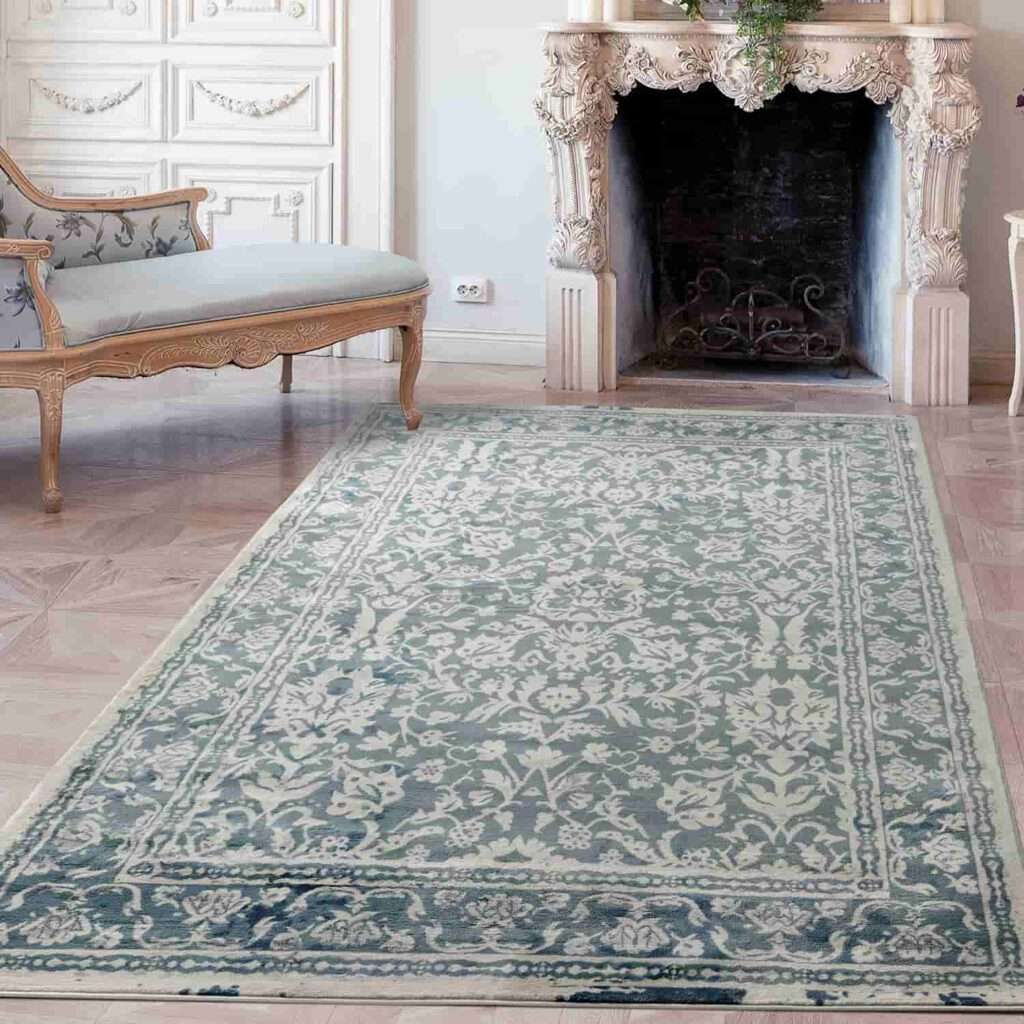 Kitchen Rugs
Kitchens are one of the busiest areas in our houses. That is why area rugs for kitchens are prone to dirt, spills, and stains. It is wise to pick a stain-resistant area rug that complements your sense of design. Cotton, wool, or jute are great natural options, but we highly recommend synthetic materials like polyester or polypropylene rugs since they are more resistant to stains and easy to clean.
Bedroom Rugs
Our bedrooms should be cozy, comfortable, and stylish; after all, it's where we rest and get ready for the day. We start and finish our days in our bedrooms. This is why an area rug for the bedroom should be picked carefully. Many rug styles are available, but a thicker rug will surely be more comfortable.
Bathroom Rugs
Bathrooms are often wet areas, and you should be extra careful when choosing an area rug for the bathroom. It has to prevent possible accidents that may occur in a bathroom, all the while looking good. Bath rugs should be water-resistant and absorbent. Cotton bathroom rugs are ideal for this position because of their high absorbency and quick-drying qualities. Another great option is jute area rugs. They are produced from natural materials, and they look incredible. No matter what material rug you use, you should clean your bathroom rugs often. The rugs get wet and remain damp, which may result in an unpleasant smell after a while.
Rugs for High-Traffic Areas
High-traffic areas like entryways require durable area rugs. Entryway rugs create the first impression of your house to a guest. As always, the entryway rug should be both functional and look beautiful. With a color that fits your palette and amazing rug patterns, you will surely impress any visitors and, most importantly, feel at home. Choosing a durable and easy-to-clean area rug will surely make your life easier. Wool is an excellent material for these types of rugs because of its stain and moisture-resistance capabilities. Another great option is polypropylene rugs, which are cheap but highly stain-resistant and easy to clean.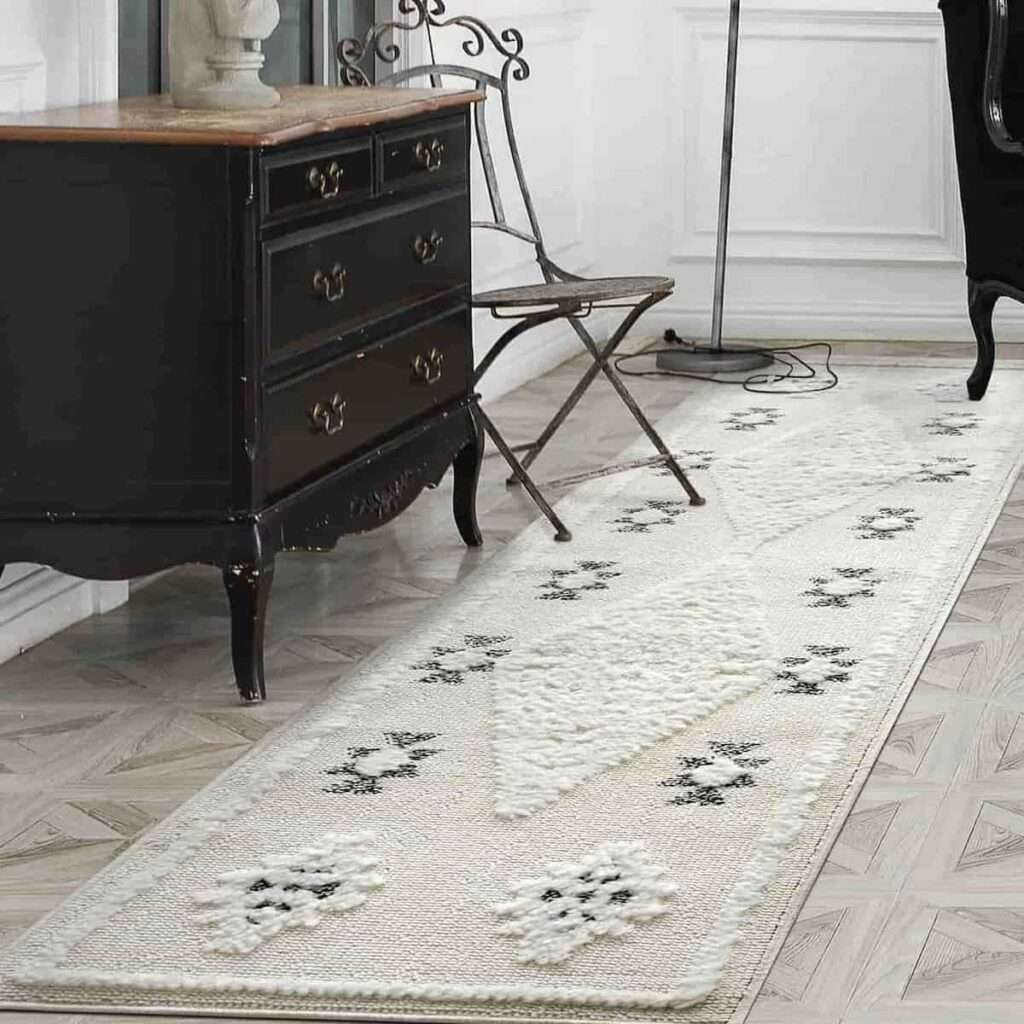 Outdoor Rugs
With the addition of an outdoor rug, you can create an outdoor area as inviting as another part of your home. The outdoor area rug you pick should be able to stand up to rain, sunshine, and the elements while looking fabulous. Polypropylene rugs are the most popular outdoor rugs. They are resistant to UV rays and stains, and most importantly, they are low maintenance, which means more time for you to spend with your loved ones. Jute is another popular option as an outdoor rug; however, jute rugs don't fare well in humid areas. To extend the lifespan of your outdoor rugs and keep the outdoor furnishings and décor, cleaning your outdoor rugs regularly is extremely important.
Conclusion
With the right area rug, you can cozy up and add comfort and elegance to any part of your home. A quick inventory of your color scheme is vital before you go rug shopping. To tie the look of the room together, your area rugs should complement at least two or three primary colors in the room. After that, picking the suitable material for the right area is the second important step.
Do not forget to check Antep Rugs' collection to find the rug that will be the perfect fit for your home decoration!