You may be a pro at making choices, but making a choice for the right kind of flooring for your house? It's a difficult choice, but an important one. It's one of those few important decisions that you make in life and live with it every day. You will go through various types of flooring for homes, and you will end up failing to make a choice. And why wouldn't you? It's a new thing, you are not used to it, and It's so confusing! So many different types of flooring and so many factors to consider. But don't worry! We have got you covered.
We are sure that by now, you must have researched what types of flooring materials are there? Now it's time to shortlist the best out of them and pick the best one for you. Here is a list of 5 best types of flooring that are the most trending in 2020.
Hardwood
Hardwood has been one of the most popular types of flooring, especially in the US. It is a classic choice for its aesthetic appearance and long-term ROI. Its construction is extremely simple. Get wooden planks or boards for about 0.75 inches thick, nail them to the floor. And it's installed.
If you worry that wood is a renewable resource, considering getting it for your flooring means you will have to get trees cut, contributing to global warming. Well, in that case, you can look for reclaimed wood flooring. These are types of engineered wood flooring recovered from old buildings, basically of no use. But we must tell you that these are hard to find. But where there is hope, there's a way! Isn't it?
Advantages
Hardwood suits with almost every style of home with any kind of decor
When it comes to types of flooring materials, it's the most long-lasting
They can be finished 5 times to shine the surface and remove scratches
It is super easy to clean
They even increase the sale value of your home
Disadvantages
Hardwood is not for places susceptible to moisture like laundry rooms and bathrooms
It cannot stand up well to rough handling. It's very prone to scratches and dents
It requires constant attention to maintain its looks
Carpet
Carpets are a favorite for many, mostly for bedrooms. It's soft. It's warm. And it cuts down all the unnecessary noise. It's made with pulling soft fibers, such as wool and nylon, and given a woven backing. It's installed by nailing it on a layer of padding on the floor, adding to the cushioning and life to the carpet. Carpets aren't of just one kind, and there are many types of flooring in this category. Wool, nylon, acrylic, polyester, polypropylene are among them. It is best for spaces where there are fewer chances of dirt entering or anything spilling.
If you are a pet owner and you want to get carpet flooring, but you are worried about your pet spreading its hair all around. Here's a trick. Purchase the best robot vacuum for pet hair. You can get the carpet flooring without struggling to clean your pet's hair.
Advantages
It's a warm flooring best for cold countries
It's slip-resistant
Disadvantages
It is a little difficult to clean. But if you are very consistent with vacuuming it at regular intervals, it won't be a tough ride
Carpets do not qualify as one of the best types of flooring for living rooms
It's vulnerable to staining
Ceramic tile
Ceramic is a hard material made out of clay and shale that is fired in a kiln. Almost, like pottery. Ceramic tiles come in great variety, colors, and shapes. They are best suited for bathrooms and kitchens. You will get a great range to choose from. Mainly, there are four kinds of ceramic tiles.
Glazed Ceramic
Porcelain
Quarry Tile
Terracotta
Advantages
Ceramic tiles come in a lot of colors and shapes. They can fit with any style of home
You can get ceramic tiles customized as well. You can even get a tile that looks like natural stone
They are very easy to clean, as well
Disadvantages
Tiles get really cold in winter. It's hard to keep your feet on them
Since there are many choices, make sure you choose the right one. You don't want to be a slippery one for the floor or a color that doesn't match the wall
If one tile breaks, it's hard to get it fixed because it takes a lot of labor to find the same design again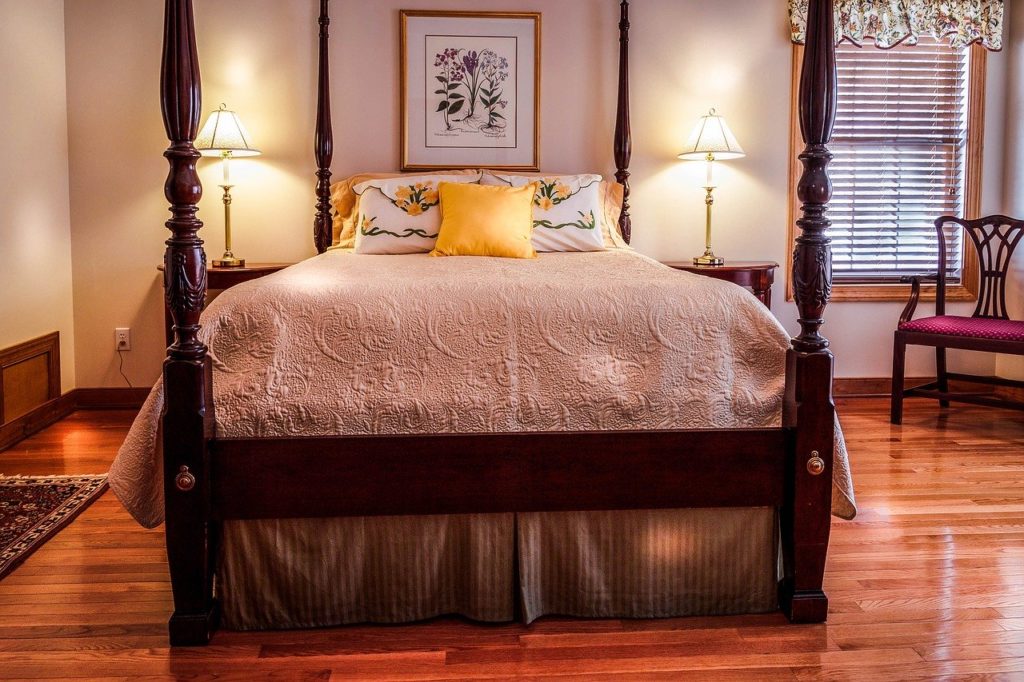 Vinyl
Vinyl is a flexible material and a durable one. It's tough material made from a layer of PVC that stands both moisture and traffic. It's comfortable to walk as it's warmer. Vinyl, just like tile, comes in a wide range of colors and patterns. Like other types of flooring, vinyl also comes in several forms. The forms differ based on thickness. To learn more about vinyl, visit Legend Vinyl online store.
Advantages
It's relatively inexpensive
It's impervious to water, which makes it really durable. It can last for 20 years
Its installation and maintenance are a breeze
Disadvantages
It gives a very synthetic look.
Sometimes it's very echoey
Most importantly, it's not eco-friendly
Don't get it if you have a toddler at home
Linoleum
Linoleum, unlike vinyl, is made of natural materials like cork powder and linseed oil. And that's why it can stay for more than 40 years. To add colors, they use pigment dyes. The colors and patterns decide the price of linoleum.
Some sellers even add a protective coat to linoleum to prevent any scratches and fading from the exposure of the sun. If not the protective coating, clean it regularly and wax it every two years to maintain its luster.
Advantages
It is eco-friendly. It doesn't produce any harmful VOCs
It's super long-lasting
It's tough that it resists stains easily
Disadvantages
If exposed to sunlight without wax coating, it will turn yellowish
It needs to be protected from moisture. It's not a good idea to keep it in bathrooms
There are high chances of denting from sharp objects like high pointed heels
Conclusion
So these were the ones we considered to be the best. However, there are more options like types of laminated flooring, types of cork flooring and types of deck flooring, etc. This list contained the most popular and reliable ones. We hope this list helped you with good insights. Let us know which one did you choose for your sweet dwelling!