Are you craving a luxurious escape from the hustle and bustle of everyday life? You may want a romantic retreat or a pampering getaway with friends or family. If so, Australia offers much more than kangaroos, thanks to its diverse landscapes, unique wildlife, and stunning beauty. In this article, we've compiled 6 of the best places in Australia to indulge yourself and your loved ones.
Brisbane
This city offers plenty of exclusive getaway options for tourists and locals alike. One of its most popular destinations is the Lone Pine Koala Sanctuary. Here, visitors can get up close with koalas and other Australian animals like kangaroos and wallabies. Another must-visit spot is the South Bank Parklands, with its man-made beach, restaurants, bars, and Ferris wheel. In terms of hiking trails, the Mt Coot-tha Lookout's a great place to catch panoramic views of the city skyline, while enjoying some fresh air.
Foodwise, you can find everything from seafood at Gambaro Seafood Restaurant to fancy cocktails at The Gresham Bar. There's also private boat hire on the Brisbane River, including luxury superyacht private charters. You could have a half-day cruise along the Gold Coast Broadwater, or a full day at Moreton Bay and South Stradbroke Island.
The Great Barrier Reef
This is a UNESCO World Heritage Site, stretching over 2,300 kilometers. It's located along the northeast coast of Queensland and is home to thousands of species of marine life. They include sea turtles, dolphins, whales, sharks, and colorful fish. Visitors can explore the reef in many ways (e.g. snorkeling, scuba diving, glass-bottom boat tours) to see the vibrant coral formations up close.
Besides playing water sports, tourists can go on an eco-tourism adventure. This involves sailing around the islands or visiting a research station for an educational experience. There are several luxury resorts here – offering exquisite cuisine, spa treatments, and stunning ocean views. Lady Elliot Island is a small coral cay, and it has an airstrip. It offers guided tours, allowing tourists to see different parts of the reef up close.
Margaret River
This is a region in Western Australia known for its stunning beaches, lush forests, and world-class wineries. It offers visitors the chance to indulge in some of the finest food and wine in the country while enjoying picturesque natural surroundings.
The Margaret River Wine Region is famous for producing award-winning wines. They can be sampled at the many cellar doors throughout the area. There are also plenty of outdoor activities to enjoy in Margaret River. You can surf and swim at pristine beaches like Surfers Point and Yallingup Beach.
Alternatively, you could hike through ancient forests at Boranup Karri Forest, or explore underground caves like Lake Cave. For those looking to unwind completely, there are several spas and wellness retreats offering massages and other treatments. In terms of accommodation, you can choose luxury resorts like Cape Lodge or secluded beachfront villas such as Injidup Spa Retreat.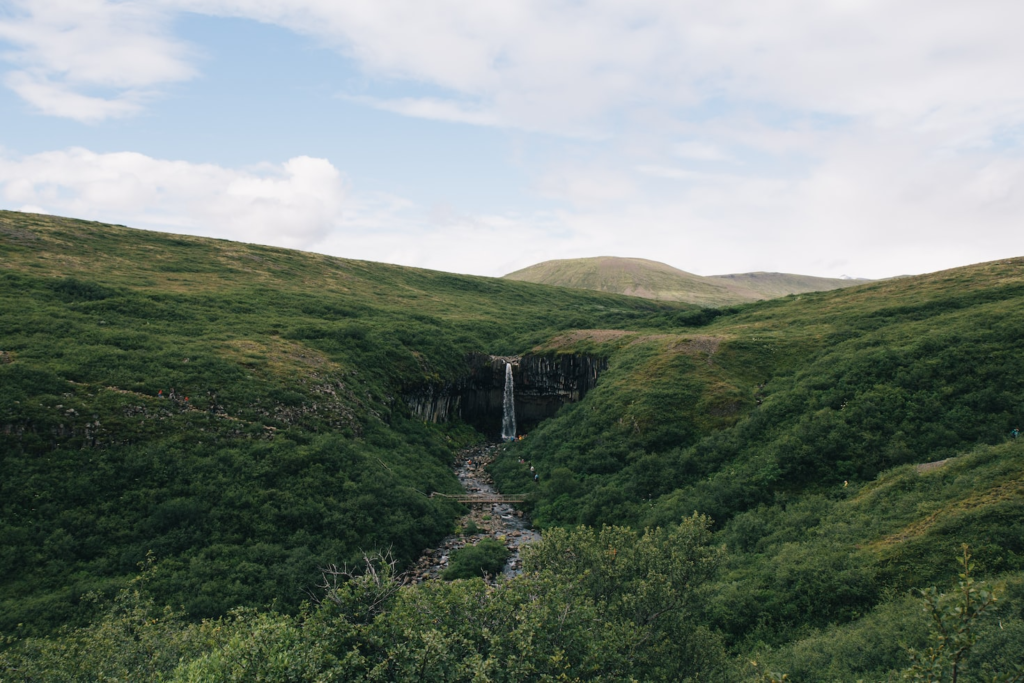 Kangaroo Island
This location boasts 145 kilometers of coastline, rugged cliffs, pristine beaches, dense forests, and untouched wilderness areas. It's located off the coast of South Australia and is home to kangaroos, wallabies, koalas, echidnas, sea lions, and penguins. You can visit its wildlife sanctuary to get up close and personal with these animals. You can also take guided tours through their natural habitats. The island also offers plenty of opportunities for outdoor activities such as hiking, fishing, or surfing.
You can also take wine-tasting tours at local wineries, or simply relax on secluded beaches. Seal Bay Conservation Park allows visitors to observe Australian sea lions in their natural habitat. You can also take a scenic drive along the coastline to see Remarkable Rocks.
This is a collection of granite boulders that have been weathered over millions of years. Regarding accommodation, there are plenty of private villas and lodges, offering things like spa treatments and private chef services.
Whitsundays Islands
These 74 islands boast stunning beaches with crystal-clear waters, making them perfect for swimming and snorkeling. The most popular island in the group is Hamilton Island, featuring everything from luxury villas to beachfront resorts.
Two world-class examples include the Qualia Resort and the Reef View Hotel. Another popular location is Hayman Island, which has undergone extensive renovations to become an ultra-exclusive resort. The new look includes a spa, multiple restaurants and bars, and private suites with ocean views.
Other notable islands in the group include Long Island and Lindeman Island. Another must-visit place in the Whitsundays is Whitehaven Beach. It's famous for its pure white sand, and the opportunity for guided walks and scenic helicopter flights over Heart Reef. For those who want to escape the crowds, Daydream Island offers a peaceful retreat, with its secluded beaches and lush rainforest walks.
Byron Bay
This is a coastal town located in northern New South Wales. It's become a top getaway destination, thanks to its beautiful beaches, relaxed lifestyle, and vibrant culture. You can go surfing at Main Beach, swimming at Wategos Beach or walking along Tallows Beach. There's everything from hiking trails to whale-watching tours. One of the top attractions is Cape Byron Lighthouse, with its breathtaking views of the Pacific Ocean and surrounding landscapes.
Foodies will love the array of cafes and restaurants, offering fresh organic produce and locally sourced ingredients. If you're seeking relaxation, why not indulge in one of the many spas? They offer luxurious treatments designed to rejuvenate and refresh. For a more luxurious experience, there are several high-end resorts and hotels in Byron Bay. Some notable options include Rae's on Wategos, Halcyon House, and The Byron at Byron Resort And Spa.
You may also wish to research the Blue Mountains if you're in search of a further option. Whichever location you choose, you're sure to be delighted. Both you and your loved ones will have a great time as you indulge yourselves and have a taste of luxury. When it's all over you'll be keen to return, and you'll treasure your memories and photos forever.