A lot of people take for granted the cleanliness of their homes. Now, people realize it is essential to maintain.
Cleaning your home can be a lot of work, but the adverse effects of letting your house be dirty can be a lot worse. Therefore, if you do not have any good home cleaning habits, now is the best time to develop them. After all, not everyone had someone teach them how to maintain a clean home.
But just because you do not know how to do it does not mean you can't find a way to learn. Learning how to keep a clean home is not as complicated as one might think.
On that note, here are nine simple ways you can maintain the cleanliness of your home:
Clean Your Kitchen Before Going to Bed
The end of every day is when we are most prone to letting bad habits rule our actions, both in life and home maintenance.
Plenty of people are guilty of having a tiring day that led to them leaving their dirty cutleries and other kitchen wares behind.
Although understandably, it can be hard to overrule your laziness at the end of every day, it's one habit that you should break. It is still going to be work that you have to do the next day, so you might as well do it right now. Not only will your dirty cutleries attract pests, but it's also going to pile up if you ignore it.
As much as possible, make sure that you clean up your kitchen before you go to bed. If you make it into a habit, your body is going to do it automatically anyway.
Have a Bathroom Cleaning Routine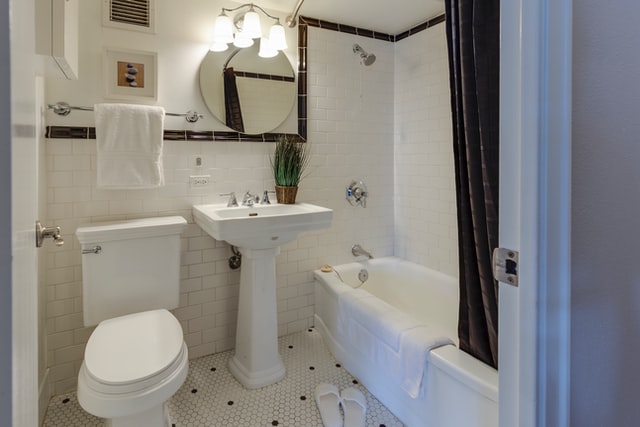 Photo by Francesca Tosolini on Unsplash
One of the essential parts of your home is the bathroom. Since this is the place where you get to clean yourself and so your business, it's natural that it can build up dirt sooner than other parts of your home. Therefore you should always be prepared to clean up your bathroom once the dirt starts to accumulate.
However, bathrooms aren't that fun to clean and tidy up. That's why at Maid Sailors Home Cleaning Services NYC, we always advise our clients to take it easy and develop your bathroom cleaning routine.
You don't have to clean your bathroom thoroughly all at once. Instead, you can have a cleaning routine that you do every after each use.
For example, you can wipe down the surfaces in your bathroom every after you do your morning bathroom routine. It's just adding another step to a habit that you are already doing.
Make Your Bed Everyday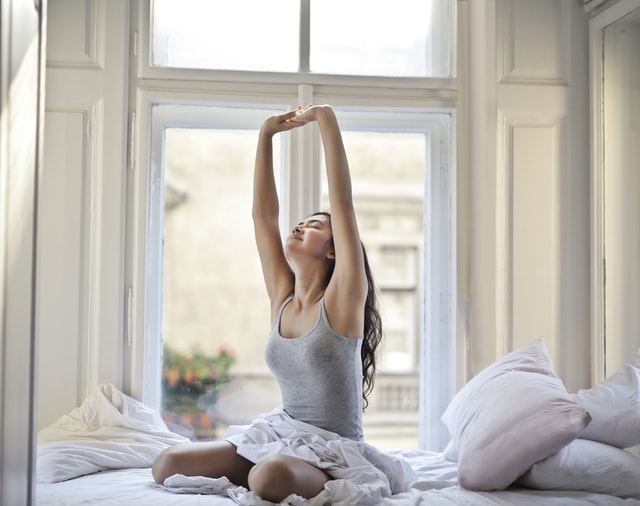 Photo by bruce mars on Unsplash
Surprisingly, a lot of people don't start their day off making their beds. It might seem like a small household task, but it can have a significant effect on you if you make your bed every day.
By starting your day with a productive task such as making your bed, it can put your mindset on the right track. The outcome might not be noticeable, but it is there, nonetheless, so you should ensure that you make your bed every day. Aside from that, a tidy bed to come home to is always a pleasure to behold.
Therefore, you shouldn't withhold yourself of that pleasure by not making your bed every day.
Empty Your Dustbin Regularly
When you throw away your household trash, the first place you should put it in is your trash bin or your dustbin.
Ideally, every room should have its trash bin. Your dustbin is the holder for all of your garbage. Thus, it is likely going to accumulate a lot of bacteria and germs and attract pests.
There are several dustbin maintenance tasks that you should always do to maintain the cleanliness of your home. First, you have to make sure that you empty your dustbin on the regular. Do not wait until the trash is stacked up against one another before you take out the garbage.
You should also make sure that you clean out the lid when you are cleaning your trash bin. Food wastes and other types of debris can cling on to the cover without you knowing, so make sure that you clean it properly.
Washing the bin once a week with a cleaning solution and hot water is going to help reduce the smell it retains. When you have to deal with lots of trash especially after a home improvement project, you may want to look around Springvale in Dandenong skip bin hire to help you get rid of the rubbish, if you live nearby.
Tidy Up Your Living Room
Your living room is the first place that your guests will be in when they enter your home. Aside from that, if you are lounging around your house, then your living room is the place where you would lounge most of the time.
Therefore it makes sense that you remember to tidy up your living room.
Do not leave your magazines or newspapers lying around everywhere. Make sure that you get rid of any stuff that does not fit in the living room.
Clean During Commercial Breaks
If you have other people living with you at home, then you can encourage them to be responsible for home maintenance as well.
A simple way to do that is to encourage everyone to clean up during commercial breaks. That way, you are not bothering their watching time while they are managing to clean and tidy up your home.
Keep Your House Dust-Free
Having a dusty house will not only make your home look ominous, but it can also trigger people's allergies. Aside from that, having dust in areas of your home can attract creatures like spiders to nest in.
To avoid that issue, make sure that you clean your ceilings and walls as well. Don't forget to dust your ceiling fans and chandeliers.
Keep Cleaning Tools Handy
Instead of hiding away your cleaning items in your basement or attic, they should be within reach at all times.
Some spills and messes can be permanent if you don't address it as soon as possible. By keeping your cleaning tools nearby, you can address any mess before it worsens.
Delegate Responsibilities
If you are a parent, do know that you are not the only one who should be cleaning the house. Make sure that you delegate responsibilities between you and your kids so that everyone has a sense of care over the state of the residence.
Maintaining a clean home is going to improve the mental and physical well-being of the people who live in it. Especially in recent times, a clean home is vital, and doing simple tasks every day can help maintain it. Apply the tasks listed above, and you should have a clean home that you and your family can live in with ease.