If you are planning a kitchen remodel for your small kitchen, then you are at the right place. Kitchen renovation is not easy, especially if you have a small kitchen. With large kitchen areas, you have much more options to choose from. However, a small kitchen can be both practical and look fantastic! Kitchens are one of the most expensive rooms in the house to remodel, so making the right design and picking suitable materials are essential. Luckily your dream kitchen is not too far. Follow these small kitchen remodel ideas to achieve that dream!
Priorities
Making a priority list is a great way to start your kitchen renovation. It increases efficiency and will surely save you time and money. You just have to decide if you have enough storage; if not, then you can go for more kitchen cabinets or smaller appliances. Do you need a kitchen island? Make sure to measure the area before placing one.
Budget
Deciding on how much money you can spend is essential before starting a project like this. A kitchen remodel cost can get out of hand. It is crucial to break down your budget by categories like cabinets, countertops, appliances, furniture, etc. Low-cost small kitchen remodel ideas are many. For example, using LED fixtures for their low energy consumption is another way to save some money. They can be mounted under your upper kitchen cabinets for extra light and a fantastic design. Also, DIY projects can save you a lot.
Kitchen Layout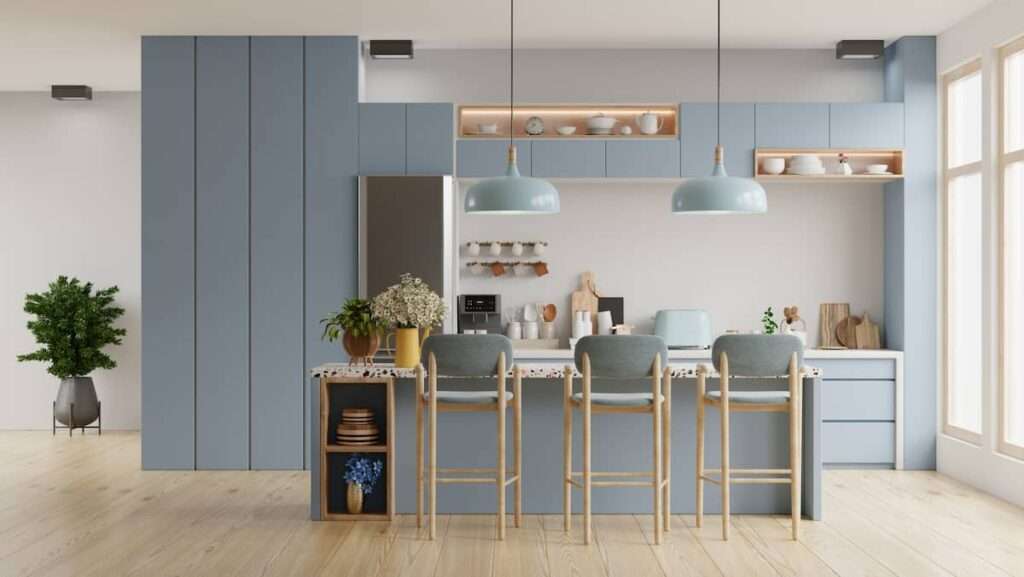 Small kitchen design is not easy. Deciding on the layout of your kitchen is a foolproof way to start your project. When it comes to unique small kitchen remodel ideas, it's all about making the most out of a compact kitchen by using practical ideas. Remember to consider the work triangle (the area between sink, stove, and refrigerator) and maximize the efficiency. Be sure to have enough storage and all the appliances you need.
Storage Capacity
Storage is one of the most complex parts to maximize in small kitchen remodels. Kitchen cabinets and drawers should be placed carefully, so they don't block you. Depending on your area, picking deep kitchen cabinets is a great way to maximize storage space. The space in the backs of cabinets is rarely used; just make sure to use them. Incorporating full extension drawers is another good idea for storing your plates, platters, or pots and pans. If you spend much time in your kitchen, consider adding a power source and USB ports to store and charge electronics. They can easily be hidden with a dedicated drawer since they take up a lot of space, so they must also look good. A small kitchen design with beautiful kitchen cabinetry will definitely be aesthetically pleasing.
Countertops
A kitchen countertop is one of the most important parts you should be careful about. There are a lot of counter and surface alternatives to choose from, so carefully evaluating before installation is highly recommended. A granite countertop is an excellent choice if you are trying to minimize your kitchen remodel cost. These natural stones are durable, heat resistant, sanitary, and beautiful. Granite counters need to be sealed regularly. Try selecting a variety that is less porous to have minimum maintenance.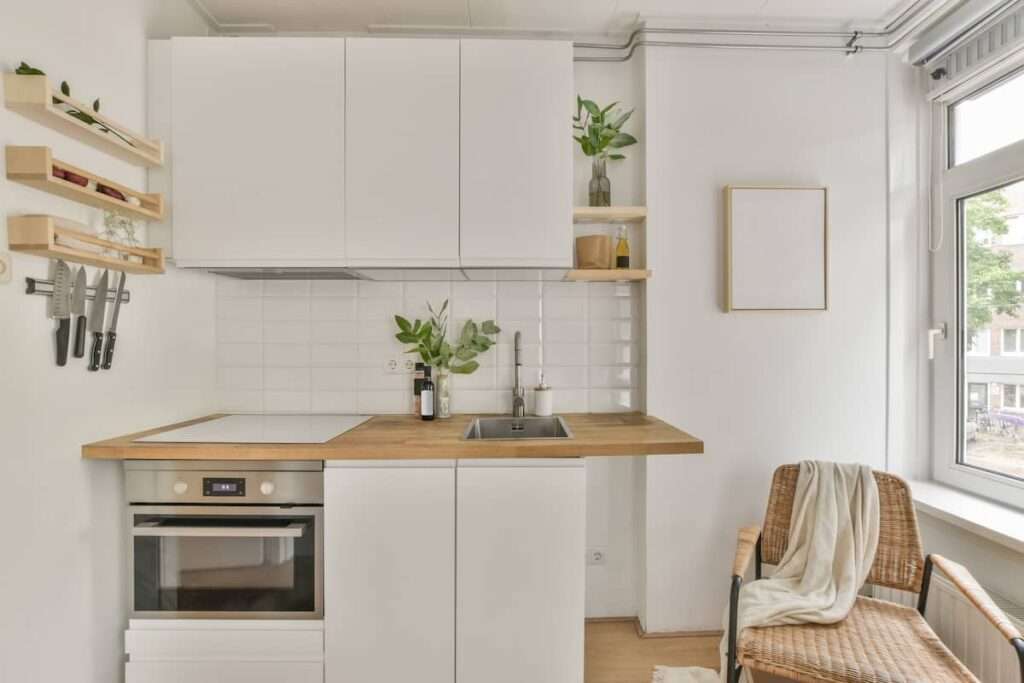 Floor Tiles
Using the right flooring can make your kitchen look stylish. Larger floor tiles will make your small kitchen appear larger. We highly recommend light colors so the light can be reflected more. As the light intensity of your kitchen increases, it will feel much more spacious. Pairing them with bright-colored cabinetry and neutral tones for the counters will create a beautiful kitchen space.
For you to have your dream kitchen remodel, you should be working with a reliable and well-known company that can offer the products and services through which you can realize your project in the best way possible. Bergen Cabinets & Countertops provides free ON-SITE measurement and 3D computer design for your kitchen remodel. They are a ONE-STOP-SHOP that provides a wide range of products. They'll definitely save you time and money by having all the needs of your projects in one place. All their products are made from high-quality materials, from cabinets to countertops and tiles to accessories. Besides, they have a team of professionals who also provide high-quality installation services for your products. They prioritize turning your dream kitchen into a reality! So, if you are planning a kitchen remodel, feel free to contact them.