Everyone wants to collect memories in the most lovely, artistic, and amusing way.
But it all seems to fizzle out in the air once you start planning and feel like you are not truly equipped with the required ideas.
However, once you get all the unique tips for fun photoshoot ideas, half of your work gets quickly done.
All you have to do is pose, laugh, and cherish the fun you had during the shoot.
With that being said, to help you turn your photos into exactly the way you would love, here are some practical tips.
So, let's hop on and find out how effortless it is to collect some of the most loveable memories!
1. Choose An Ideal Location
The location of yourshoot matters a lot. It plays an essential role in determining the theme and tone of what later turns out to be your personalized album.
It is not possible that you are standing in front of a gloomy place and thinking that it would automatically turn the vibe into funky.
Therefore, it is best to be mindful of the location whenever you step out. You can try out an amusement park or any other place with a cheerful view to breathe life into the fun photoshoot ideas.
2. Opt For Appealing Accessories
Accessorizing yourself always turns out to be the right choice for that one perfect photo.
But since the theme of your shoot is in line with fun and cuteness, something that looks more like formal wear than a casual one won't work, right?
This is why it is best to choose chucklesome accessories to enhance your looks, such as headwear like the adorable bunny hat with moving ears, some party popper mustache, eyes, or beards, and things like that.
Make sure to accessorize according to the event for which photographs are taken. For example, go romantic on valentine and spooky when it comes to Halloween, with your looks.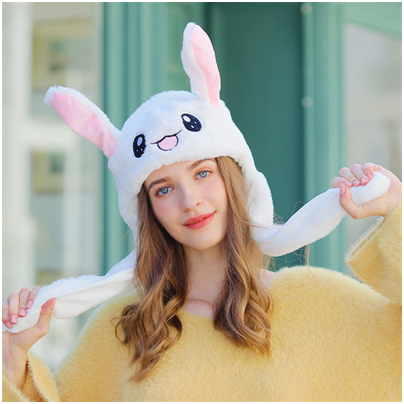 3. Go With The Props
Props also play a crucial role in defining the theme or interest of a photo.
In other words, you can make or break the beauty of a photo based on the type of props you have used.
Therefore, either buy ready-made props from the market to fit your decided theme or prepare your own.
You can get funky slogans or messages to align with your poses and convey the message without saying a word!
4. Bring In Your Fur Baby
Who said that you couldn't bring fur babies to the shoot?
Well, when it comes to the fun photoshoot ideas, cute pets always seem to have taken the lead.
Therefore, it's time to take a break and bring them on the board with you and pose in the cutest and most unique ways.
For plus points, you can also accessorize your kiddos with different things like a cat minion dress, a funny hat, or anything you like to put on.
5. Align With The Shadows
Playing with the shadows is also one of the creative yet fun photoshoot ideas you can implement while looking fashionable and stylish.
For this, you can grab one of your favorite props to give the shadow a shape. Or, if you want to create a new one, like a heart shape, that would be great too.
To get a perfect picture, you would have to stand in the sunlight with that prop covering your face in a way that doesn't cover your whole face.
6. Smoke It Up For Added Entertainment
You may like your photos to turn out to be a source of lighthearted view by just using smoke bombs.
Yes, you read that right!
Smoke bombs are well known for adding a spark of joy and fun to any photoshoot.
Hold it in one or both of your hands, spin, have dance, and get the most artistically pleasing and amusing photos for the rest of your life!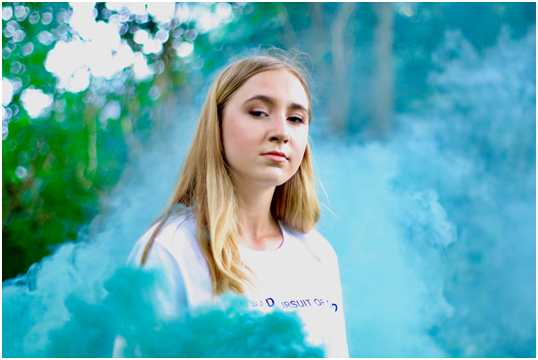 7. Explore More For Creative Photos
There's no limit when it comes to unearthing your creativity.
Hence, the mere idea of choosing a fishbowl or any other bowl for your photos is hilarious in itself!
For added creativity and fun, you can paint the bowl to give a feel like you are floating in another dreamy world!
If you choosenighttime for the shoot, you can use neon paints and batons to enhance the look of your photos.
Moreover, if you are running out of paint at the moment, try pasting funny stickers on the bowl.
Bottom Line:
The chances are that you will get distracted and confused about the dos and don'ts of a chucklesome photography session.
But all get sorted out when you have everything you need in one place.
This is why, hopefully, the fun photoshoot ideas listed above will turn out to be of some use to you!
Lastly, if you have got anything to suggest or add, feel free to slide them in the comments sections below.
We're always curious to hear from you!