Can Steam Cleaning Help Alleviate Your Allergy Symptoms?
Under numerous homeowners' sinks, they have a variety of chemical cleansers. According to typical manufacturers, these items are chemically formulated to quickly and efficiently expel filth, bacteria, grit, and grease.
Yes, chemically-based cleaning agents do the cleaning reasonably well overall, albeit not quite as efficiently or as rapidly as their labeling says. For allergic individuals, aggressive chemical cleansers have indeed been believed to stimulate respiratory discomfort and severe reactions.
Furthermore, even with the necessary 10-minute disinfecting, chemical cleansers are frequently ineffective in eradicating germs and other organisms from objects.
Since chemically-based cleaners are generally unsafe, especially for people dealing with allergies, you can consider using a steam cleaner to minimize the harmful effect that chemical spray cleaners impact on your internal space.
Steam cleaners are low-cost systems that provide an all-natural cleaning for non-heat delicate surfaces using just dry vapor steam. Temperatures of up to 300°F are utilized to destroy all prevalent viruses and bacteria variants while also eliminating dirt, impurities. And since the whole space is undergoing a steam-cleaning process, this prevents the infestation by fleas.
Steam cleaners don't employ dangerous chemical solutions, so they won't exacerbate your allergies or create breathing problems. Steam cleaners could be genuinely dependable in sustaining a healthy, allergen-free atmosphere in addition to eradicating illness-causing pathogens.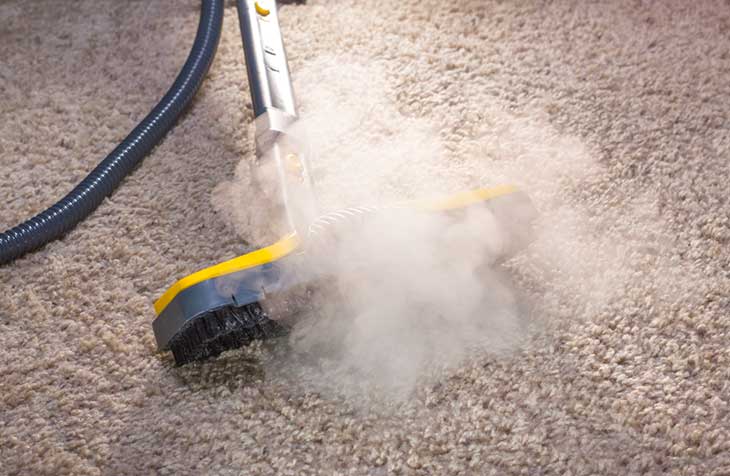 Steam Cleaning is Generally Used to Help People Fight Allergies
Steam cleaning is indeed a dependable and trustworthy solution for getting rid of pathogenic organisms, bacteria, viruses, grime, allergens, and mold without implementing additional chemical contaminants that trigger allergies inside your household.
Individuals who are suffering from allergies have compromised immune systems as a consequence of their bodies' ongoing battle against allergens. Thankfully, a vapor steam cleaner aids in the eradication of harmful airborne viruses and allergens, allowing you to keep your allergy symptoms alleviated and controlled.
Can Steam Cleaning Prevent the Infestation of Dust Mites?
Dust mite allergies can be significantly reduced by steam cleaning your house. These pests are tiny creatures that usually live in mattresses, bedsheets, carpets, upholstery, and mats. Humidity and dead skin cells are the only sources of food for these parasitic creatures. Dust mites create a major concern for people with allergies as they consume and generate waste.
Walking, scrubbing, or merely moving around can rapidly push up dust mites into the air. Sneezing, rhinorrhea, eye irritation, wheezing, coughing, and breathing difficulties are all signs of dust mite allergies.
If your home is infested with dust mites, steam cleaning is an excellent solution. When you're using a steam cleaner to sanitize mattresses, bedsheets, upholstery, carpets, and mats, dry vapor heat infiltrates the fibers, eradicating dust mites and their eggs while leaving no dampness behind.
Is Steam Cleaning Efficient in Getting Rid of Pet Dander?
Pet dander could be eliminated from rugs, beds, and furniture with steam cleaners. Although air purifiers are the most impactful at eliminating pet dander particles from the air, vapor steam cleaners can assist in rigorously reducing pet dander that has settled on your interior surfaces.
Furthermore, steam cleaning is indeed safe for you, your house, and your pets, providing you with a sense of security and peace every day.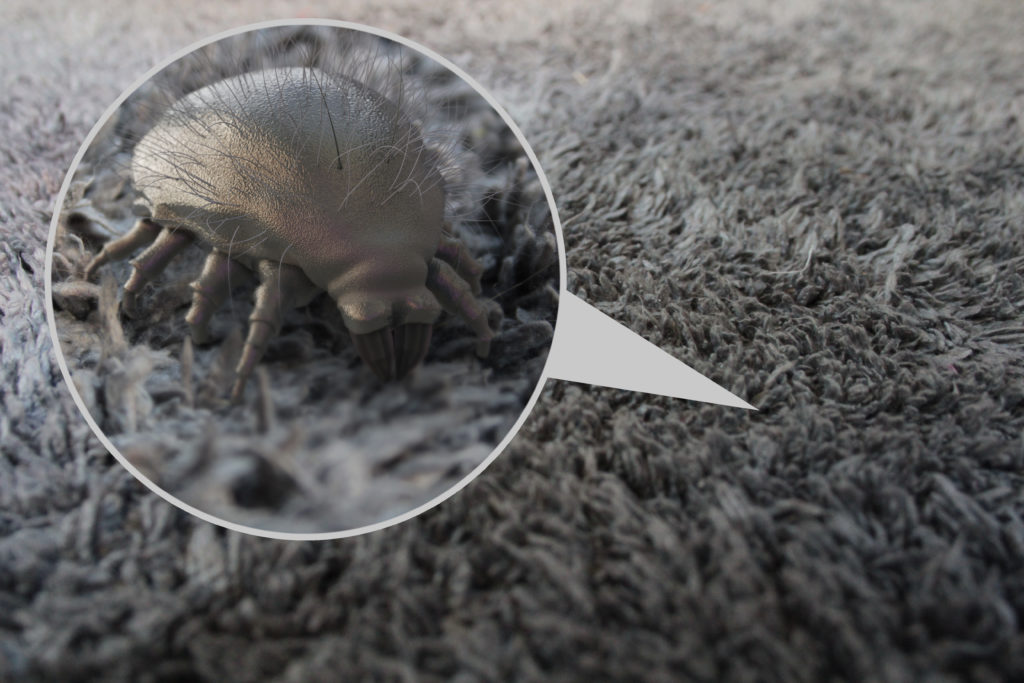 Other Benefits of Steam Cleaning
Steam cleaning could wipe away hazardous pollutants from your household while also releasing suppressed smells. You may detect a small stench after steam cleaning your hardwood flooring if you have dogs. It might probably smell similar to how your pet smells after a bath.
Heat transfer is used by steam cleaners to break up odor particulates and discharge them into the atmosphere. There is a distinct change in how the space smells once the floors have dried and the space has had time to air.
Different Types of Steam Cleaners You Can Try
Steam cleaners come in a vast array of styles, designs, and features. Take a look at some of them:
Handheld steam cleaners are ideal for disinfecting kitchens and everything inside them such as ovens, sinks, and countertops. They can also help in efficiently cleaning restrooms as well as their sinks, mirrors, etc. They're inexpensive, offer fast heat-up durations, and are absolutely safe to utilize. If you wish to scrub floors and confined areas, you might as well search for steam mops that come with interchangeable handheld cleaners.
Residential Steam Cleaners
Residential steam cleaners can be used to disinfect floors, kitchens, restrooms, carpets, and virtually any part of the house. For increased cleaning efficiency, look for variants with a multitude of attachments. High-end steam cleaners must include an EPA-approved TANCS system, extensive warranties, and a plethora of high-end functionalities.
Steam mops are fantastic for rapid disinfection in bedrooms and living rooms since they are ideal for mopping tile surfaces and carpets. There are also steam mops for kitchen floors that are truly effective in removing grease, stains, and thick grime.
Final Words About Steam Cleaning
Even though several people believe steam cleaners are costly, there is a range of types and brands to suit practically everyone's budget and cleanup requirements.
Steam cleaners are a strong asset to any strategy for allergen management, whether it's eliminating contaminants that other allergy relief products can't reach or delivering a safe and far more practical alternative to harsh chemically-based cleaning agents. Truly, allergy relief and steam cleaning go side by side.