When it comes to home additions, one of the most stylish and most functional architectural element that you install in your residence is a water feature. Not only is a water feature pleasant to look at, it also offers multiple benefits to homes and its occupants besides looking pretty. These benefits include the following:
Provides stress relief due to the sight and sound of flowing water
Improves indoor air quality due to its air-purifying and humidifying ability
Prevents noise pollution by drowning unwanted sounds coming from the outside with the pleasant sound of moving water
Depending on the type of water feature you choose, it may also net you some additional benefits, such as giving you a place to cool down especially during the hot summer season (swimming pools, for instance) or a place to keep decorative fish in as pets (koi ponds, for example).
With this in mind, here are some ideas for residential water features that you may consider for your home.
A water fountain
Image credit
The water fountain can be considered as the most versatile type of water feature currently available. Not only can they be installed anywhere in your home—outdoors, indoors, or even integrated into walls depending on the type—they are also available in practically any size and shape you desire, and they're able to fit in with your décor no matter its aesthetic theme. If you're on a budget and can't afford any major renovations in your home, you can also opt for a more economical and space-saving tabletop model.
A swimming pool
Image credit
The swimming pool can be considered as the ultimate water feature. Not only does it add a touch of prestige to any home, it can also be a pleasant architectural element that will contribute to the overall character of a residence. A good custom pool builder can make your custom pool designs into a reality and your backyard into an oasis. Of course, the best part of having a swimming pool is the privilege of having a cool and refreshing body of water to swim in no matter the time of day.
A fish pond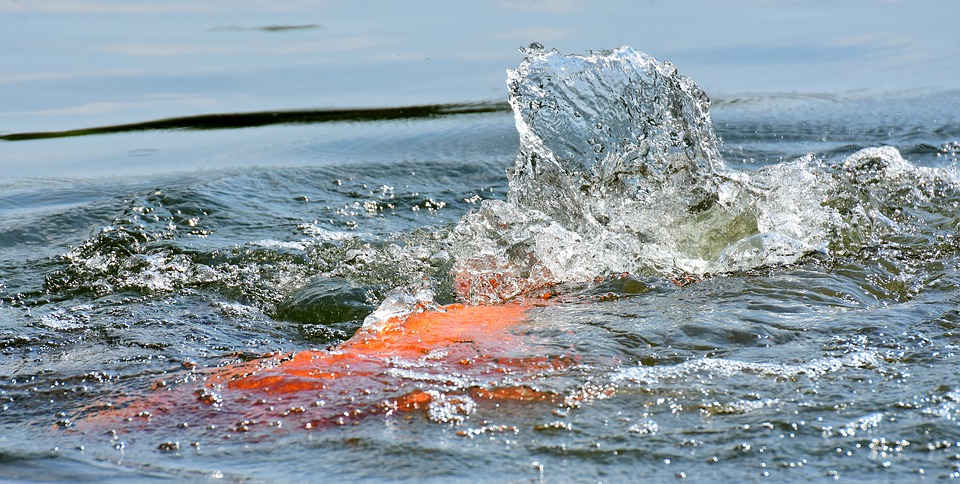 Image credit
Fish make for great pets, and for many homeowners, having them in a fish tank is perfectly all right. But if you're the type of home owner who wants to keep fish as pets while also making a statement, then having a fish pond constructed in your property could be right up in your alley. This particular water feature, as its name implies, allows you to keep your aquatic pets safe and happy while they swim around in an artificial pond in your home. Large, ornamental fish such as koi are perfect for this particular water feature, as not only does it give them the space necessary to thrive in, it's also the ideal medium for you to exhibit your fish in.
Waterfalls
Image credit
This particular water feature works best when added to an already existing one, such as a swimming pool or a fish pond. This essentially gives the pond or pool an added dimension, which makes it much more interesting and active to look at even if it's not currently in use. It also helps cycle the water even more thoroughly, thus preventing algae and mineral build-up.
Reflection pool
Reflection pools are water features that can help enhance the peace and tranquility of a garden. It does this by emphasizing the mirror-like quality of water when left undisturbed for long periods of time. As such, reflection pools involve only a shallow depth of water to achieve this effect, along with the deliberate lack of any water-cycling technologies. However, due to their static nature, they are an ideal breeding ground for insect pests and algae, so owners must be careful and take the necessary steps to prevent that.
These five fantastic water features are sure to impress your guests and visitors no matter which one you choose. If you aren't sure which one is perfect for your property and your budget, consider consulting a professional home remodeler or builder.
---
Featured Image