Have you thought about postponing your outdoor adventures because you have a baby? Before you go ahead and do that, here's something you need to hear: many parents have taken their infants and toddlers along on their trips without regret. Like you, a lot of them had their doubts at first, but once they gave it a try, they have never looked back. So, how do they make this a reality for you? If you want to learn how to create more time with your children make sure to visit Mominformed.com.
In this article, we'll walk you through the steps you need to take to make your infant or toddler a good partner for outdoor activities. We must tell you that you're going to need the best baby wipes you can find, and a lot of them too. Keep reading to find out the secret to bringing your kid outdoors without regretting your decision.
Tips on Taking Your Infant or Toddler Outdoors
Here are a few tips on how to introduce your little one to your adventurous way of life: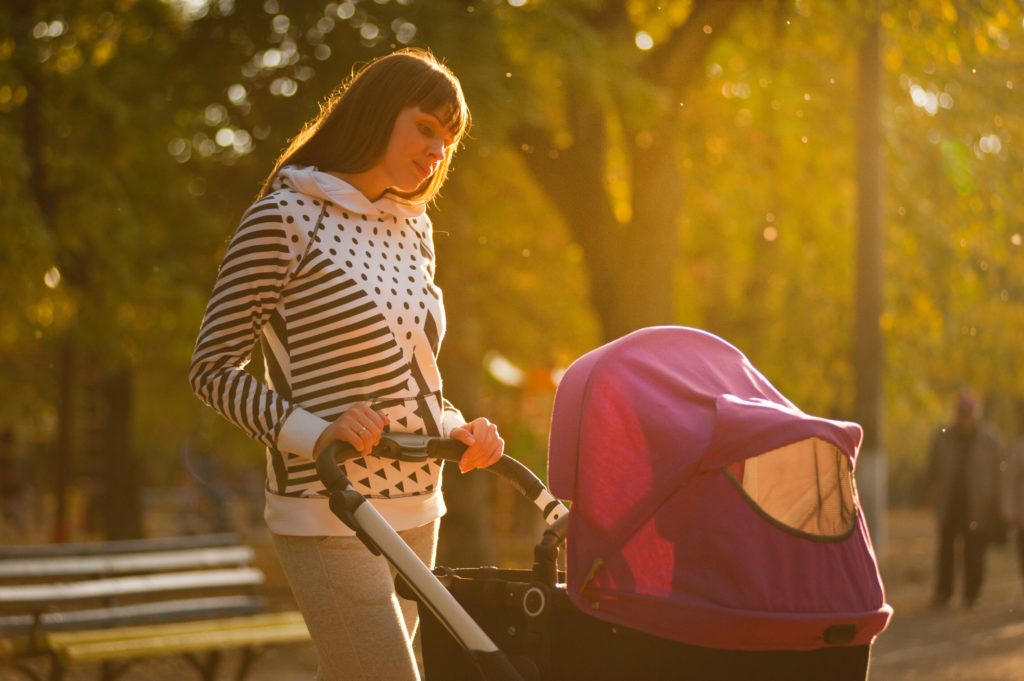 A lot of camping and hiking enthusiasts have found that bringing their kids along from the earliest age possible allows them to adapt quickly to the outdoors. There are many parents who travel around with their months-old babies, so it's really never too early. By the time they are five years or older, they'll be seasoned hiking partners who you'll be glad to have around.
Exploring the outdoors with your child is going to be very different compared to when you do it alone. Be prepared to change your normal routine with things such as shorter routes, more breaks, and less wild camping sites. You'll also need to think of fun outdoor activities for toddlers to keep them entertained and cooperative.
But before you set off on your first adventure with your baby, do your research or seek advice from parents who have tried the same. This will give you ideas on how to plan for the trip. For better planning, you need to know what to bring along, so let's take a look at that next.
Pack Kid's Gear and Necessities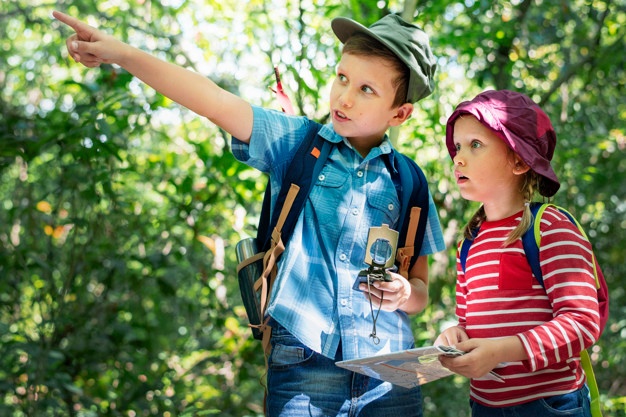 If you want your child to adapt to the outdoors, you need to get the right gear and necessities for them. First of all, have a child carrier backpack that will make it easy for you to carry them around. Make sure you find the right size for their comfort. Next, pack everyday necessities such as diapers, feeding bottles, and baby wipes.
When camping and hiking, carry flashlights, sneakers, several pairs of socks, and warm clothing for chilly mornings and evenings. And for a safe and comfortable play and sleeping area, buy a pack and play that can easily be packed while on the move. Another thing that you'll do well to bring is your kids' favorite snacks. Pack granola bars, pre-cut fruits, crackers, yogurt, and raisins. Don't forget marshmallows and roasting sticks too.
When thinking about things to do outside with your toddler or infant, safety should always be a priority. We advise you to bring a first aid kit, bug repellant, and safety gear such as life jackets for kids if you're going canoeing. This will allow you to attend to your child if they get scrapes or bruises, protect them from bug bites, and help avoid accidents. Consider toddler walking reins, too. They are a great idea if you want to keep little ones close without restricting their freedom. Mum-run brand ONK has a great selection of designs that include leopard print, camouflage and pirates. Plus they make phone lanyard straps to match – perfect to help keep hands free!
For canoeing, chose locations with slow and shallow waters and stay away from rapids. It's also best to take your kids to camping areas whose terrain and surroundings you're familiar with and where they can have unlimited outdoor fun.
With no TV or toys to entertain them, outdoor activities for kids that include playing with rocks, sticks, and insects will keep them thoroughly engaged. If you're used to keeping them safe in their playpen at home, it's understandable you may be worried that they may hurt themselves. However, this is your chance to let them get used to nature, so don't be in their way.
If there are other kids around, allow them to play outdoor sports. After all, it's good for their physical health. Another benefit of outdoor fun for kids is that it will enable them to use their imagination to have fun as opposed to indoors where they have gadgets for that. Your kids will also learn about teamwork and develop problem-solving skills by interacting with others.
Create a Kid-Friendly Campsite
Bring a plastic tarp or piece of carpeting for your baby to crawl and play on while at the campsite. Other things to carry along are a foldable camping high chair and a noise machine to help them sleep. You can also bring a playpen along to allow your little one to have some fun when you're otherwise occupied. It's also advisable to make a list of outdoor activities that are kid-friendly, which you can do together with your child to entertain them and strengthen your bond.
Enjoy Every Minute
As you can see, when it comes to hiking, camping, and canoeing with infants and toddlers, preparation is key. As long as you bring the right gear and plan fun outdoor activities that they'll enjoy, you're good to go. Taking your kid on adventures will help them appreciate nature, enjoy life more, boost their imagination, and become independent from a young age, so don't pass it up.
Have you already taken your kids on an outdoor adventure? Share with us and let us know how that went and what you did to make it enjoyable for you and your little ones.
No-one wants to think about illness, accident or injury when they're planning a vacation, but if the worst happens JJS Justice can offer support for personal injury claims.
For more travel inspiration, read this great selection of articles.